Keep your backup power high off the ground
Can you imagine life without electricity? Maybe you don't have to.
As long as the sun comes up every day, solar lets life go on as usual. And as long as there's a roof over your head, solar will work for you.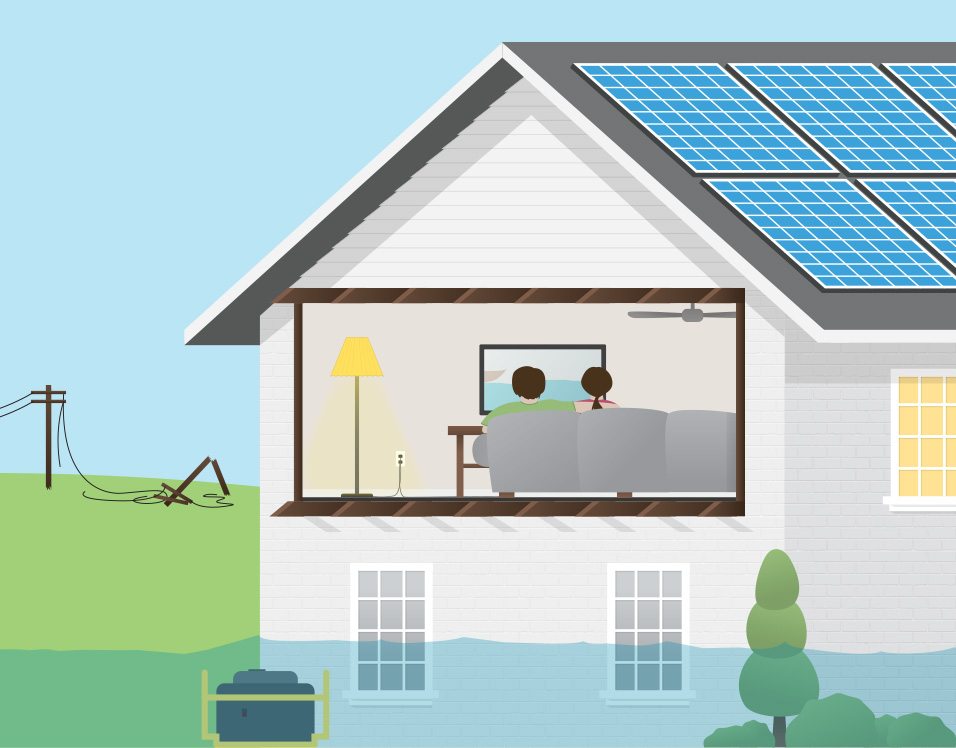 Most solar systems shut off when the grid does.
Not these ones.
⬇