We wouldn't be here if we didn't have something unique to offer. From the start of a project to the time you're homebrewing clean energy from sunshine, KW Solar makes it a joy to go solar.

Experience
Don't be duped by our youthful appearances, we've been at this a long time.

Technology
We stay at the forefront of our industry. We also make our company run the best it can.

Culture
If we wanted to live in some lame corporate world, we would have gotten jobs. We didn't.

Mission
We believe in doing well by doing good. Is saving the planet doing good? We think so.
Your system. Your sunlight.
YOUR ENERGY.
We're not into solar leasing or power purchase agreements. We don't do gimmicky tax rebate schemes with thick, unintelligible contracts. We put your panels on your roof, so you can start making your own electricity. And that's something we do better than anyone.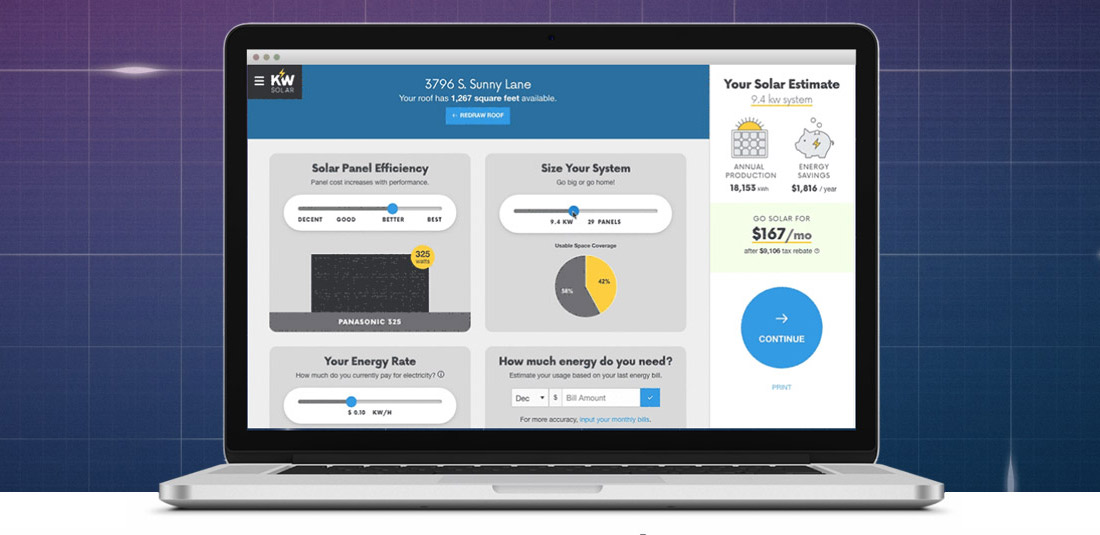 To streamline our processes, we built software tailored to solar installation and project management. Jigawatt handles the bulk of tasks we perform in our day-to-day operations. From quote generation to file management, milestone tracking to billing, Jigawatt is the best solar CRM to keep us on track and efficient.
The stuff we think is super important
(but pretty boring to talk about)
Safety
What would a purpose-driven company be without constantly providing for the welfare of its people? Though the guys on the roofs may gripe about ropes, harnesses, and PPE, we make damn sure they're going home at the end of the day. Fall-protection is a must when working up high. Equipment is painstakingly examined and kept in ship shape. And our workers are incentivized–by both carrot and stick–to keep their OSHA 10 and OSHA 30 certs up to date.
Assurance
If you've spent any time on our website at all, you can tell how we feel about our company (hint: we don't want anything "legal" happening to it. We're bonded and insured. We have workers compensation, and cover the hell out of our vehicles.
Compliance
We're licensed electrical contractors (license #32051). Our engineer is NABCEP certified. We get permits whenever we work in permitted areas, and we make nice with HOAs. We understand the letter and intent of the Solar ITC, and don't try to game the system. We're in this for the long haul, and strongly believe that we can all be friends, as long as we do business on the up-and-up.