How to qualify for the $2,000 rebate
1. Be on the Midsouth Synergy grid
This should be an easy one to ferret out. Does your energy bill say "Midsouth Synergy"? Have you ever thanked your lucky stars you aren't on the Oncor grid? Do you live in any of the following ZIP Codes?
77304
77356
77316
77484
77320
77830
77340
77831
75852
77861
77864
77868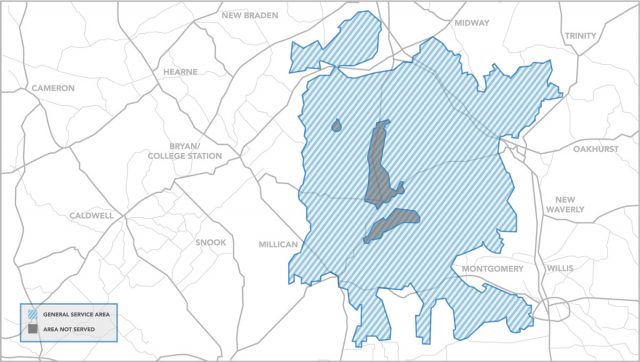 Here's a map of the Midsouth service area, provided by the co-op itself. If this area looks appealing, consider moving there to snag this sweet rebate! Full disclosure: Moving is not a lot of fun and it's probably not worth $2,000, but if you were thinking about it, now is as good a time as any. See a bigger map.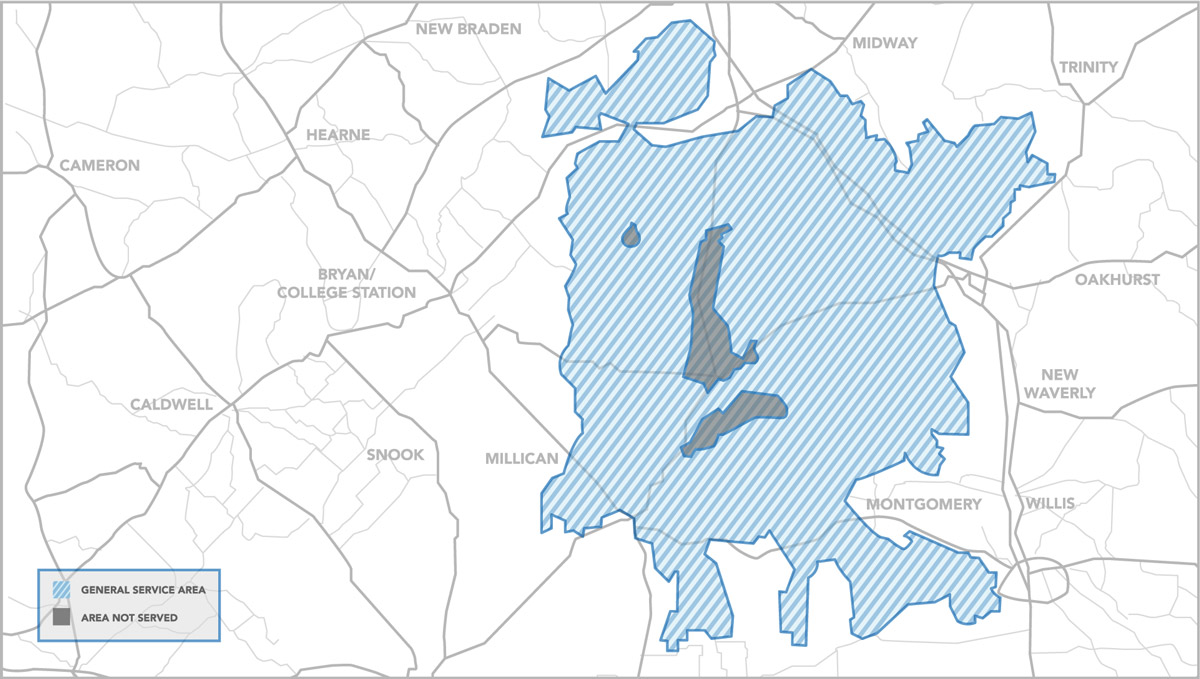 2. Make sure this is your only MidSouth rebate this year
Don't get greedy now! MidSouth Synergy offers quite a few energy-saving rebates to help residents improve their home's efficiency, but money is a finite resource, even in the best part of Texas, so each member is limited to one rebate per year.
3. Install your solar and claim your rebate!
Take a look at the official rebate application here. Then get in touch with KW Solar and get started on your system.
The main thing you need to know is that MidSouth Synergy will rebate back to you 20% of the total (gross) cost of your solar panel system up to $10,000. Since pretty much every full home solar setup has a gross cost of at least $10,000, basically everyone that takes advantage of this program will receive a $2,000 rebate.
Why do electrical co-ops subsidize solar?
For a variety of reasons. Some have mandates from stakeholders to generate energy domestically from sustainable sources, rather than importing fossil fuels.
But typically, the reasons are economical. Solar performs best on sunny days, which tend to be the same days people run their air conditioners the most. Done right, clean energy generated from sunshine helps flatten demand spikes, reducing peak load on power grids, and reducing the likelihood of a summertime brown-out (the word "brown-out" just sounds bad, doesn't it?).
Questions about the rebate? Questions about solar?
Ask an expert.